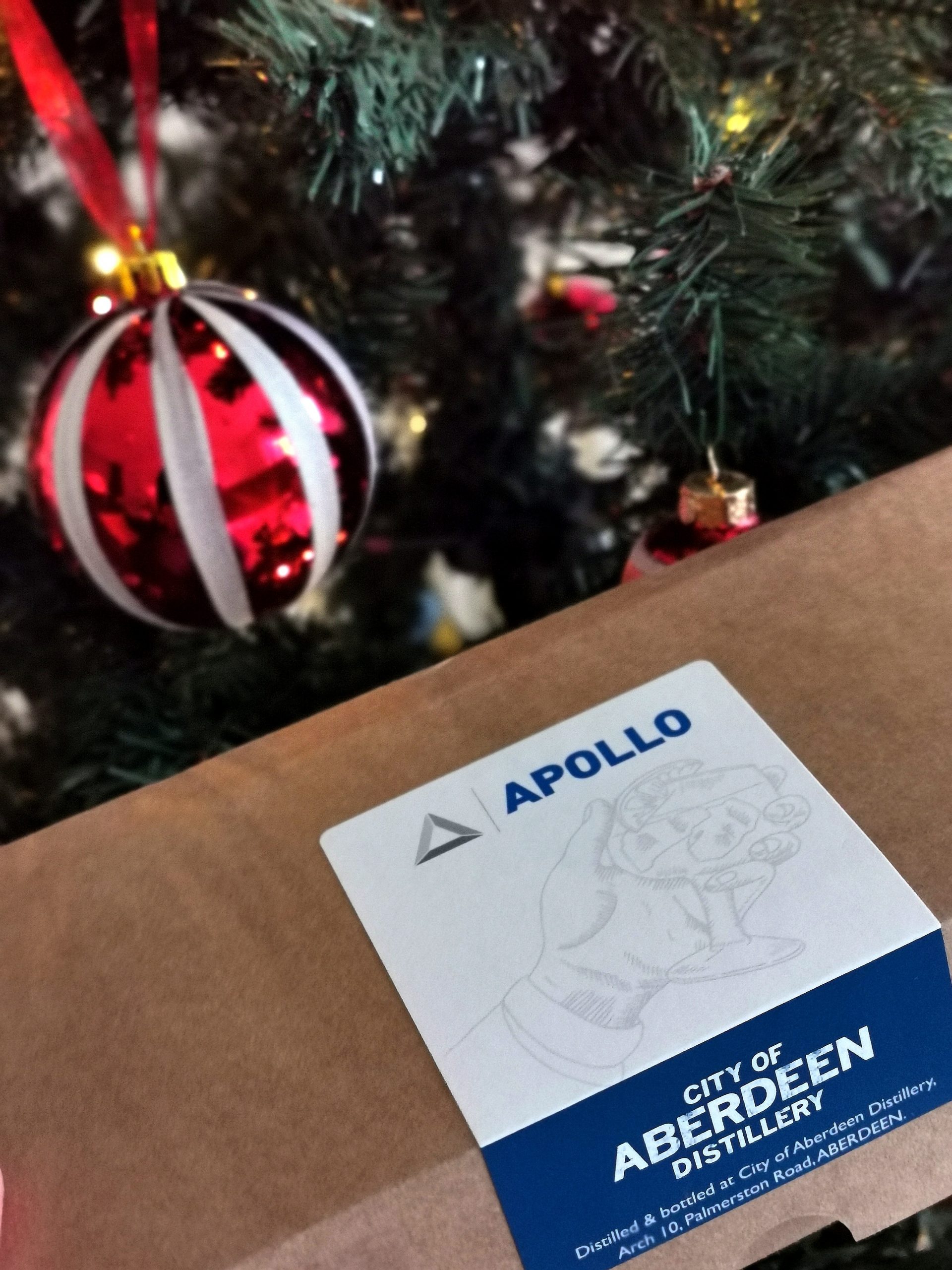 Last year we had our biggest ever Christmas party hiring out Thainstane House for our employees and their partners and it was a fantastic celebration of our biggest year to date. This year, we, like everyone have had to re-think the way we work and the way we celebrate.
Despite a very difficult year due to the ongoing pandemic, we have continued our year on year growth with some large key wins and projects and so, of course, it is another cause for celebration, even if it has been moved to remotely this year!
We celebrated on Friday with gin packs from The City of Aberdeen Distillery being delivered to our homes with a selection of gins to try out and taste, which we all thoroughly enjoyed!
Alan, one of the founders from the City of Aberdeen Distillery gave us a run-through of the history of the company and a tasting of the gins. He also explained how to make our own gin at home and the correct mixers and garnishes to use!
We then had an Apollo quiz with a round involving some of the key management, photoshop and Christmas film posters!
We just wanted to wish everyone a Merry Christmas and we hope you all enjoyed any virtual company or works events!
We can't wait to all be in person again to celebrate.
Merry Christmas from everyone at Apollo!