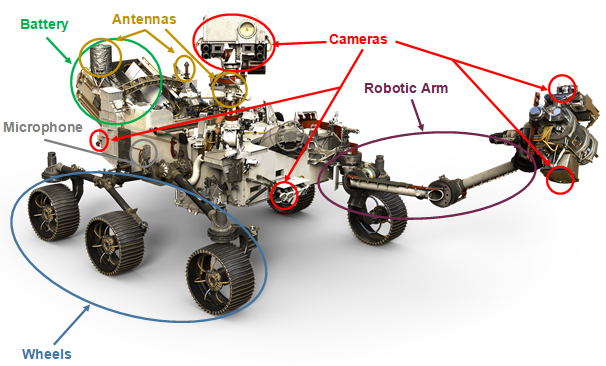 After the cancellation of NASA in Aberdeen, we decided to launch our Apollo young astronaut competition and were overwhelmed by the engagement we received from children, parents and were even featured on Tiger Live radio and in the Evening Express.
Due to the success and interest in the first part of our competition we are pleased to bring you part 2. We have designed an activity that supports parents and teachers to teach their children about STEM (Science, Technology, Engineering and Mathematics) and create a fun activity that will keep them entertained all afternoon!
Apollo are looking for the next generation of aspiring astronauts to help us on our space discovery missions. We are passionate about inspiring the next generation of engineers. It is something that makes up part of our core values and something we actively get involved in.
After building your rocket and launching yourself into space you have landed on Mars. You are now ready to begin the next part of your mission and build a Mars rover! Are you up to the challenge?
All you have to do is send us a video of your homemade rover rolling over the ground! You can make it with anything you have in your house, make sure you put APOLLO on the side so it gets entered into the competition! We're keen for all ages to get involved so you can make it from anything you find in the house,  some ideas for a basic rover design might be a toilet roll tube and some bottle caps.
Email your entries to: entries@apollo-oe.com with your video, name, age and any bloopers you may have.
We will review all submissions and give out certificates!
And lastly, HAVE FUN!
Attached is an instruction sheet for adults and teachers to ask the children during the activity that will hopefully inspire STEM learnings and think about the engineering behind the design.
Alongside designing your mars rover, you could come up with a mission statement. For example, when NASA launched the first mars rover Curistoity it's mission was to determine whether the Red Planet ever was, or is, habitable to microbial life.
The deadline for the competition is the 3rd of July and we will begin to send out certificates on that Friday.
We can't wait to see all your Mars rovers! Good luck!