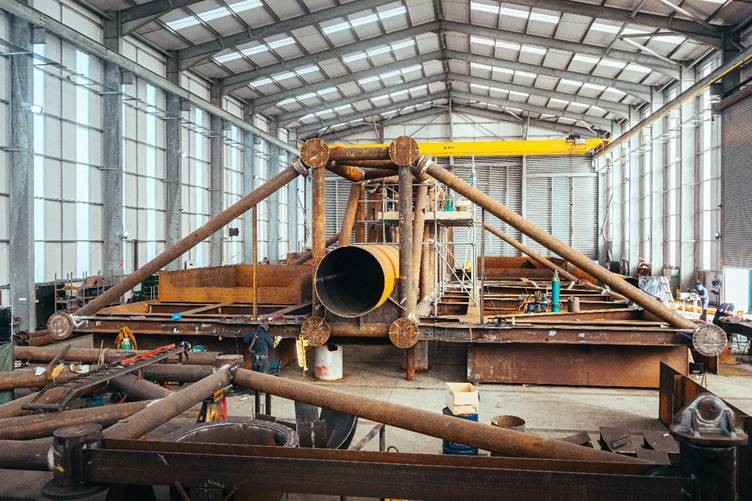 Last year we entered a competition by Wave Energy Scotland for quick connection of moorings and electrical cables to wave energy converters. The programme looks for ideas to solve specific challenges. For our Marine and Offshore Renewables Director, Nigel Robinson, he thought the oil and gas market was the obvious choice to look for solutions given his extensive experience within that area.
"Over the last 20 years, there have been vast learnings around what works and what doesn't work in floating production moorings, especially for harsh environments. It only made sense to draw on all of that experience."
We designed a Plug and Lock Mechanism (PALM™) design concept. This is designed to cut vessel time when hooking up energy converters to their moorings.
"We had a similar situation when helping Simec Atlantis with their marine operations strategy for the MeyGen project. Tidal stream projects are installed in high current areas, but this also brings constraints. Atlantis designed their system to dock the turbines onto the foundation structures, make an electrical connection and transmit all loads within a 20 to 40-minute window between the tidal flows. Key to their solution was a mechanical wet mate system with a very unusual design basis."
Renewable energy has been a core market for Apollo since its earliest days, explains Fraser Graham, business development manager:
"Our second ever project was a cable installation analysis for Sheringham Shoal. Today, Apollo supports offshore wind, tidal and wave energy sectors, and has just won its first piece of hydro power work."
Within Apollo, we have a great resource of subsea and marine skills as part of our marine and offshore department and we are keen to utilise these skills to increase local supply chain content on Scottish projects.
One of Apollos key values is future, and the future of the energy industry is important to us. We see many opportunities within the energy transition with further applications such as carbon capture, electrification and alternative fuels. We are also excited bridging from process and plant technologies into decarbonisation of oil and gas and dedicated to the goal of net-zero.
To read more about our Plug and Lock Mechanism (PALM™) design concept find us featured on page 9 of bi-annual Aberdeen Renewable Energy Group news report, click here.
To speak to our Marine and Offshore team about how Apollo can support you within renewables contact: renewables@apollo-oe.com