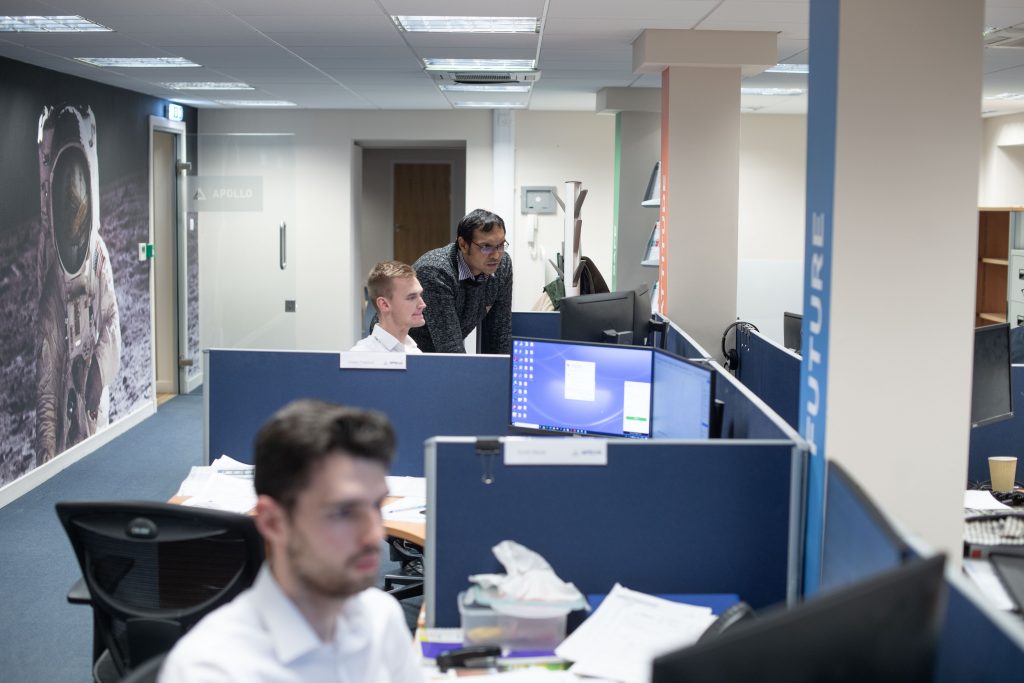 Apollo supports a range of services across Exploration and Production, Asset Life Extension, Electrification, Decommissioning & Repurposing and Decarbonisation & Emissions Reduction. As part of the on-going strategy for growth, Apollo is recruiting an Electrical, Instrument and Controls Manager to lead a team delivering a portfolio of engineering services from its Aberdeen office. This is a full-time staff position.
Job purpose
Reporting to the Consultancy Manager, you will manage and supervise a team of engineers responsible for the technical execution of engineering projects across Apollo's business. As the EI&C Manager you will be overseeing; Electrification studies, brownfield and greenfield projects across concept, FEED, and detailed design, HV/LV switchgear modifications, power system analysis studies, obsolescence studies and many more E&I related scopes. As part of the role you will support technical and commercial bids and engage with business development in the promotion of Apollo's services.
Key responsibilities:
Manage a team of multi-skilled engineers within the Electrical and Instruments & Controls disciplines
Responsible for the delivery of all discipline engineering and design ensuring designs are fit for purpose and comply with Apollo's HSEQ processes and procedures
Responsible for leadership, continual development, mentorship, and guidance to all team members
Accountable for the engineering competence of all team members in line with Apollo's competence and assurance procedures
Responsible for discipline resource management
Responsible for attaining discipline KPI's
Responsible for strengthening existing and developing new discipline service capabilities
Support and lead technical and commercial bids and other business development content
At all times working with due regard to safety, quality, and the environment
Undertaking the role of Principal Engineer relevant to experience, as necessary.
Essential Experience and skills:
Engineering degree relevant to Electrical or Instruments & Controls Engineering
Chartered engineer or working towards obtaining chartered status
Demonstratable experience of working in a similar role
Demonstrable Electrical or Instruments & Controls experience applied to Oil and Gas (Offshore platforms, FPSO and Petrochem plants) or relevant energy sectors
Knowledge and understanding of renewable energy preferably with demonstratable experience
Knowledge and understanding of international standards relating to electrical/instruments equipment and system design, current legislative and industry requirements
Up to date knowledge of current industry technologies relevant to the discipline
Experienced in working in and managing teams during different project life cycles (concept, FEED and detailed design)
Ability to communicate directly with clients, manufacturers, and suppliers
Demonstrate strong commercial awareness and experience in package management activities.
Personal skills:
Excellent leadership, organisational, interpersonal, and communication skills
Ability to work efficiently and effectively when managing multiple tasks
Must be self-motivated, results-oriented, and be flexible to work well under tight schedules in a fast-paced multi-disciplinary team environment
Evidence of a commitment to continual learning and professional development
If you would like to join a dynamic and friendly company with great opportunities, please click on the below link:
We look forward to hearing from you.
Please note that we are unable to support UK Right to Work applications