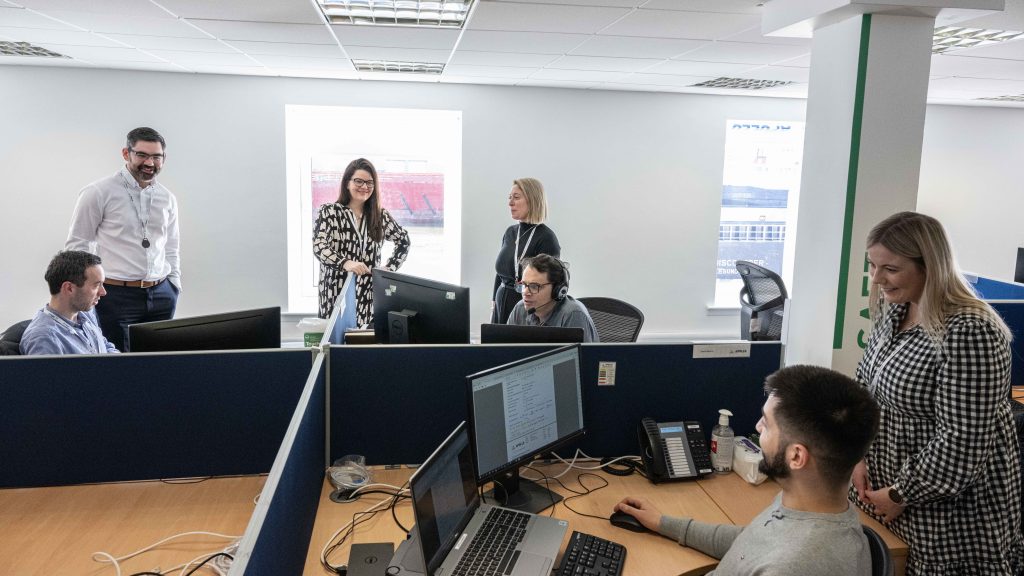 Apollo provide a diverse range of engineering and project services to the sustainable energy sector, including Offshore Wind, and Renewables sectors, and integrated low carbon technologies such as P2X and CCUS. Our multi-disciplinary engineering and design teams have expertise across project life cycles from pre-consents, concept, FEED, detail design and construction, through to operations and maintenance, eventually to decommissioning.  We support our clients with value-added and fit-for-purpose engineering solutions.
Due to the continued success and growth in Apollo's renewables division, we are now looking for a technically excellent and pragmatic Lead Offshore Cables Engineer to play an integral role in the future of our team, helping us realise our ambitious growth plans.
This Engineer will, naturally, be heavily involved in engineering solutions using software and traditional engineering methods but will also be involved in client-facing work and supporting the business development team with proposals, client pitches and getting involved with events and conferences from time to time also.
We are looking for someone who has a comprehensive understanding of cables engineering with considerable experience in offshore wind projects.  We would anticipate the successful candidate is currently working as a Cables Engineer, Cables Package Manager or Project Engineer and is looking for a role where their contribution really matters and they can see a genuine career path for themselves.
Day to day you will be working with our clients to provide value-added solutions and developing scopes of work and tender responses across a broad range of challenges.  You will be developing cable system designs and installation methodology and focussing on preparation of technical documentation and specifications, routing assessments, installation analysis and burial assessments.
As you'd expect, we need someone with several years experience working on major offshore wind or cable installation projects and as such you will have a degree in an appropriate engineering discipline.
We are offering the opportunity to work in a professional, highly respected consultancy business who have supported the renewables industry for over a decade.  The new recruit will help shape the growth of this key area for Apollo, whilst developing their career as far as they want, as swiftly as their technical ability allows them.
The successful candidate will preferably be located within commuting distance of one of our lovely offices (Aberdeen, Edinburgh, Bristol or Nottingham) and will be happy to travel within the UK to visit our clients as required, knowing that these face-to-face interactions with our customers are central to our culture and service offering.
We will be pleased to extend a competitive renumeration package and a real career opportunity that we believe is unparalleled in the market.  We very much look forward to speaking with you and exploring why Apollo's sustainable energy division can be the right move for your career and your lifestyle.
If you would like to join an ambitious and friendly company with great opportunities, please apply below.