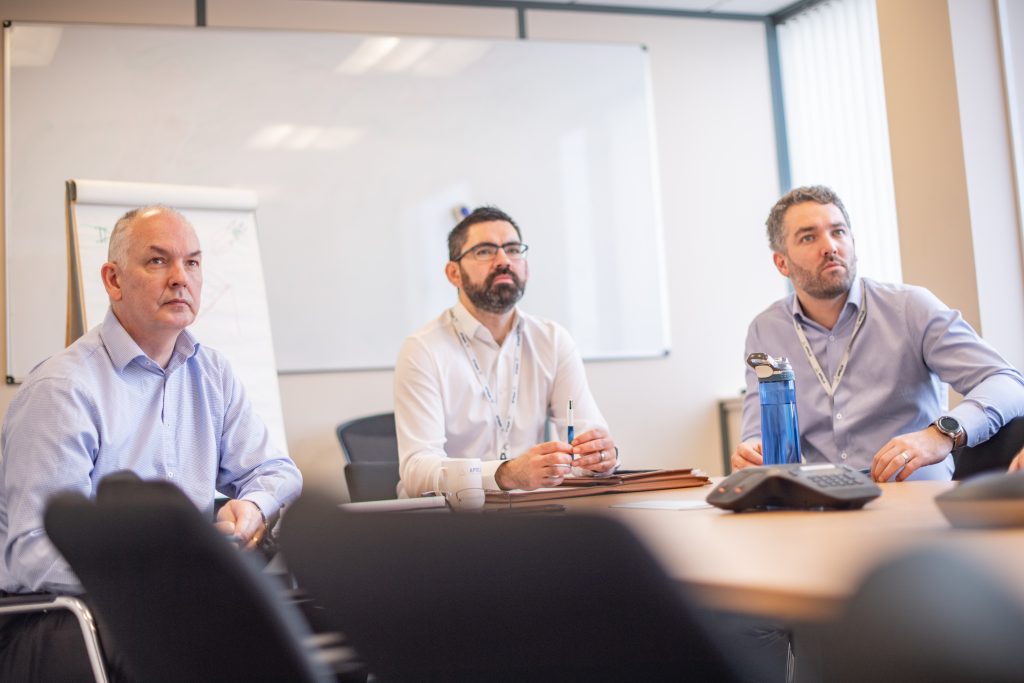 Apollo supports a range of services across Oil and Gas, Offshore Renewables, Industrial Decarbonisation and Nuclear Technology. As part of its ongoing strategy for growth, Apollo is recruiting a Lead Safety Engineer to technically lead a team of safety-related engineers. This is a full-time staff position.
Job Purpose
Reporting to the Fluids and Safety Manager, you will lead a team of Safety and Environmental engineers responsible for the technical execution of engineering projects across Apollo's Sustainable and Carbon energy business. As the Lead Safety Engineer, you will be providing Technical Safety support to projects to ensure effective implementation of safety and environmental regulatory requirements whilst observing risk management processes. You will also support technical and commercial bids and engage with business development in the promotion of Apollo's services.
Key Responsibilities
Act as the technical focal point for safety engineering related projects;
Lead safety assessments such as HAZOP, HAZID, ENVID, LOPA and other safety workshops;
Safety Case Development: Review, Update, Submission and Acceptance and liaising with Offshore Safety Directive Regulator (OSDR) regarding Safety Case Regulations (SCR) 2015 compliance;
Risk Assessment and Management including Quantitative Risk Assessments (QRA) and supporting studies such as Hazard Identification, FERA, FMEA, EERA, Ship Collision, Dropped Objects, Hazardous Area Classification, ALARP Demonstration, etc;
Safety and Environmental Critical Elements (SECE) Management including Operational Risk Assessment (ORA) , Development of Performance Standards and Development of Philosophy documents;
Process safety including management of change, process safety auditing, control of work, operation and maintenance procedures, handover, incident response and emergency response;
Supervisor for all engineers assigned within a project or sub-discipline team;
Support discipline manager with engineering competence reviews of team members in line with Apollo's competence and assurance procedures;
Responsible for the technical delivery of engineering projects assigned by the discipline manager ensuring designs are fit for purpose and comply with Apollo's HSEQ processes and procedures;
Support the Discipline Manager with leadership, continual development, mentorship, and guidance to all team members;
Support technical and commercial bids and other business development content;
Essential Experience and Skills:
Engineering degree appropriate to the role
Chartered Engineer
Demonstratable experience of working in a similar role
Demonstrable Safety experience applied to Oil and Gas (Offshore platforms, FPSO, Petrochem and Pharmaceutical plants) or relevant energy sectors
Experienced in working in different project life cycles (concept, FEED, detailed design, and operations)
Ability to communicate directly with clients, manufacturers, and suppliers.
Desirable Experience and Skills:
Experienced user of industry-standard software packages such as PIPENET, DNV PHAST, exSILentia, PHA Pro, HAZOP Manager
Certified Functional Safety Engineer
Certified Hazard Study leader
Fire protection engineering experience
CDM Principal Designer experience
Personal skills:
Ability to work efficiently and effectively when managing multiple tasks
Must be self-motivated, results-oriented, and be flexible to work well under tight schedules in a fast-paced multi-disciplinary team environment
Excellent organisational, interpersonal, and communication skills
Excellent problem-solving skills.
If you would like to join a dynamic and friendly company with great opportunities, please apply below.