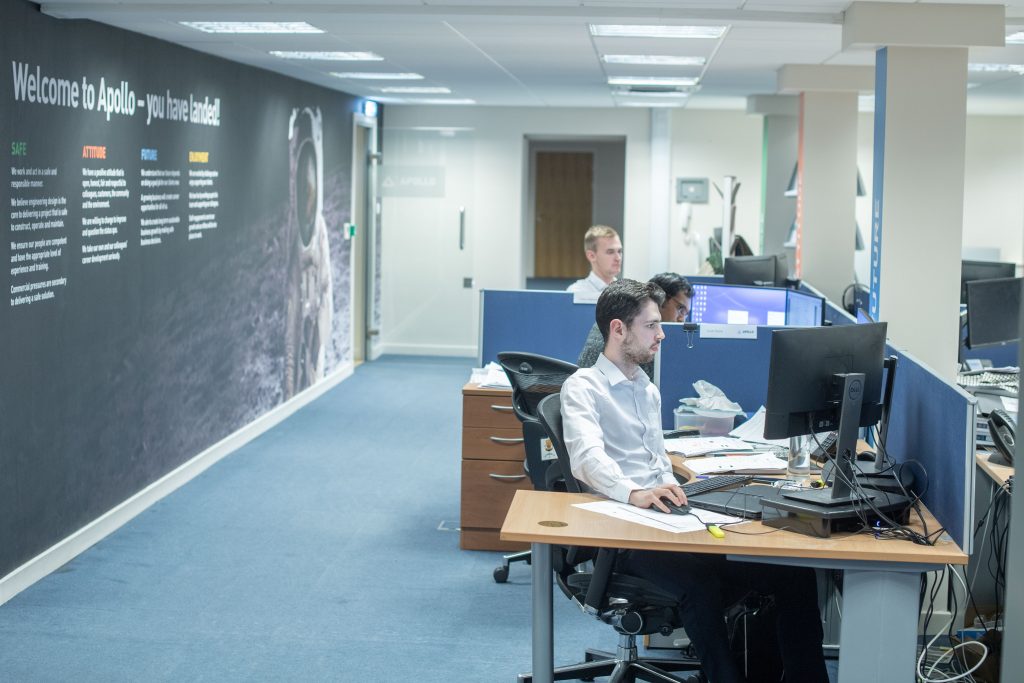 The Consultancy business unit in Apollo supports a range of services across Exploration and Production, Asset Life Extension, Electrification, Decom & Repurposing and Decarbonisation & Emissions reduction. As part of its ongoing strategy for growth, Apollo is recruiting a Senior Electrical Engineer to support a variety of upcoming electrical brownfield work scopes in the oil and gas sector.
The duration of this role is 3 months but is likely to be extended.
Key responsibilities:
Preparation and checking of electrical engineering deliverables including calculations, analyses, reports in line with project procedures, standards and specifications
Preparation of equipment specifications
Prepare enquiry packages for electrical equipment and associated documentation
Prepare electric bulk material take-offs (MTOs)
Complete technical bid evaluations (TBEs)
Electrical load estimation/profiling
Project CAPEX estimating input on behalf of the electrical discipline
Inter-discipline interface for document comments and reviews
Liaise with the electrical designers as necessary
Attend and lead interface meetings/presentations with clients/vendors as necessary
Provide input to project bids and lead work scopes as required
Essential experience and skills:
Engineering degree relevant to Electrical Engineering
Previous upstream Oil and Gas Electrical Engineering experience
Knowledge and understanding of international standards relating to electrical equipment and system design, current legislative and industry requirements
Experience in the field of electrical system design across a range of small and medium-sized projects
Knowledge, understanding and experience in LV switchboard design, specification and/or modifications, including developing/reviewing control schematic diagrams
Knowledge, understanding and experience with electrical motors and associated protection
Knowledge, understanding and experience with variable speed drives
Experienced in working in different project life cycles (concept, FEED and detailed design)
Ability to communicate directly with clients, manufacturers, and suppliers
Conversant in MS office packages (Word, Excel, Powerpoint)
Personal skills:
Competent to carry out the Engineering checking activity in the Originate, Check and Approval cycle
General knowledge of other related disciplines
Ability to work efficiently and effectively when managing multiple tasks
Must be self-motivated, results-oriented, and be flexible to work well under tight schedules in a fast-paced multi-disciplinary team environment
Excellent organisational, interpersonal, and communication skills
Excellent problem-solving skills
If you would like to apply, please Apply here! 
Please note that we are unable to support UK Right to Work applications