Client:
Confidential - round 4 participant
Business Unit:
Renewables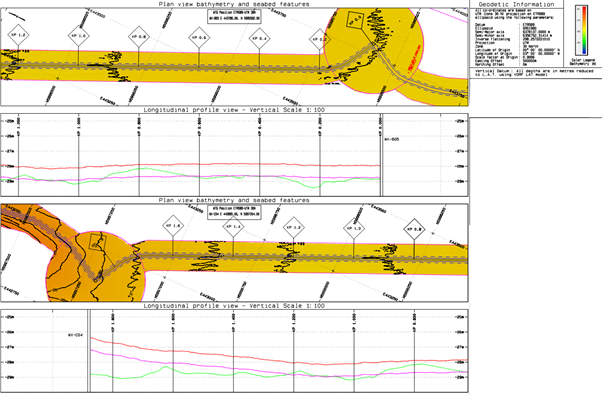 Our client is a global leader in the renewable energy sector tendering for development sites in The Crown Estate Round 4 leasing process.  They had selected five potential sites in England and Wales to take forwards for preliminary technical assessment.
Apollo was engaged to assess potential export cable routes and landfall locations because of our experience in the geophysical and geotechnical environments of the Round 4 leasing zones across Dogger Bank, East Anglia, South Coast and East Irish Sea regions.
The background
To select and progress the most viable opportunity, our client needed to confirm, with a good degree of up-front accuracy:
Routes and landfall locations were feasible;
Full understanding and recommended burial depths and methods for each route;
Overview of suitable cable protection methods required:
The most suitable landfall installation methods; and
All major routing and geotechnical risks along the export cable route to rule the route in, or out of future inclusion.
The process
Apollo undertook all cable route engineering and burial assessment for all 5 export routes including:
Review all cable concept data (size, submerged weight, MBR, bending stiffness etc);
Review all survey data;
All GIS database development models including calculating and assigning thermal conductivities, defining geophysical regions etc;
Full review of installation feasibility along the route;
Consideration of all geotechnical parameters in preparation for investigation of pre-dredge, ploughing, trenching capacity and all tooling options and specifications;
Identify all crossings;
Assessment of suitable protection for all areas;
Review of landfall methods with recommendations of all physical constraints, construction implications survey requirements, pull-in station implications and technical risks
And for all you engineers who just want the facts:
The Problem
The client approached us to help them with feasibility and more in-depth analysis and plan for laying potential export cable routes and landfall locations
The Solution
Apollo reviewed the concept data, survey data, development models, geotechnical parameters for cable laying, suitable protection for areas and recommendations of all physical constraints, construction implications survey requirements, pull-in station implications and technical risks
If you have a pressing issue and need engineering support, let us know on renewables@apollo-oe.com