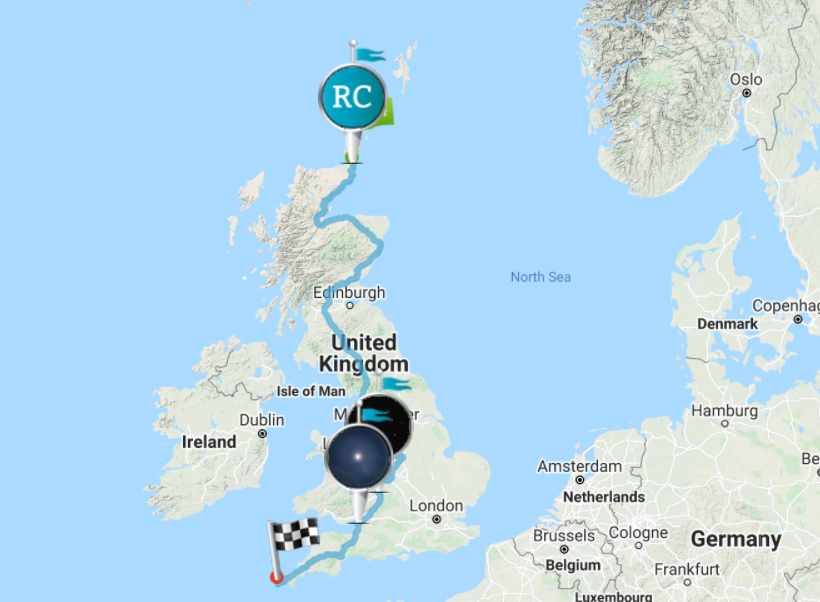 Our Lands End to John O Groats challenge has a winner! The comments managed to reach the finish line last week!
The aim of this challenge was to encourage us all to take a break during the day and exercise – for the good of our health and mind. At the same time for every mile covered we will be donating to charity.
Collectively, over the past 6 weeks, we have been out and exercised 1777 times, covering a total of 4612 miles. Which is the equivalent of travelling from Aberdeen to Houston.
Apollo will donate £1 for every 5 miles, which means we raised a total of £922. This will be split equally between 2 charities that focus on supporting those who are less fortunate than us and having a tough time at Christmas, especially this year. The two charities are Cash for Kids and Aberdeen Cyrenians.
Cash for Kids is a grant-giving charity helping disadvantaged children and young people. It is estimated around 9,000 children in the Aberdeen area will be relying on Cash for Kids this Christmas. For these children, the Christmas gifts and support provided will be the only gifts they receive for Christmas. One of our employees is also volunteering her time there today.
Aberdeen Cyrenians is a local Aberdeen foodbank that helps those less fortunate with food over the festive period, and throughout the year.
We are looking to do something similar in summer! (Which I'm sure many of us who went out and exercised in the cold and rain will appreciate!) so keep your eye on our socials and website for that!