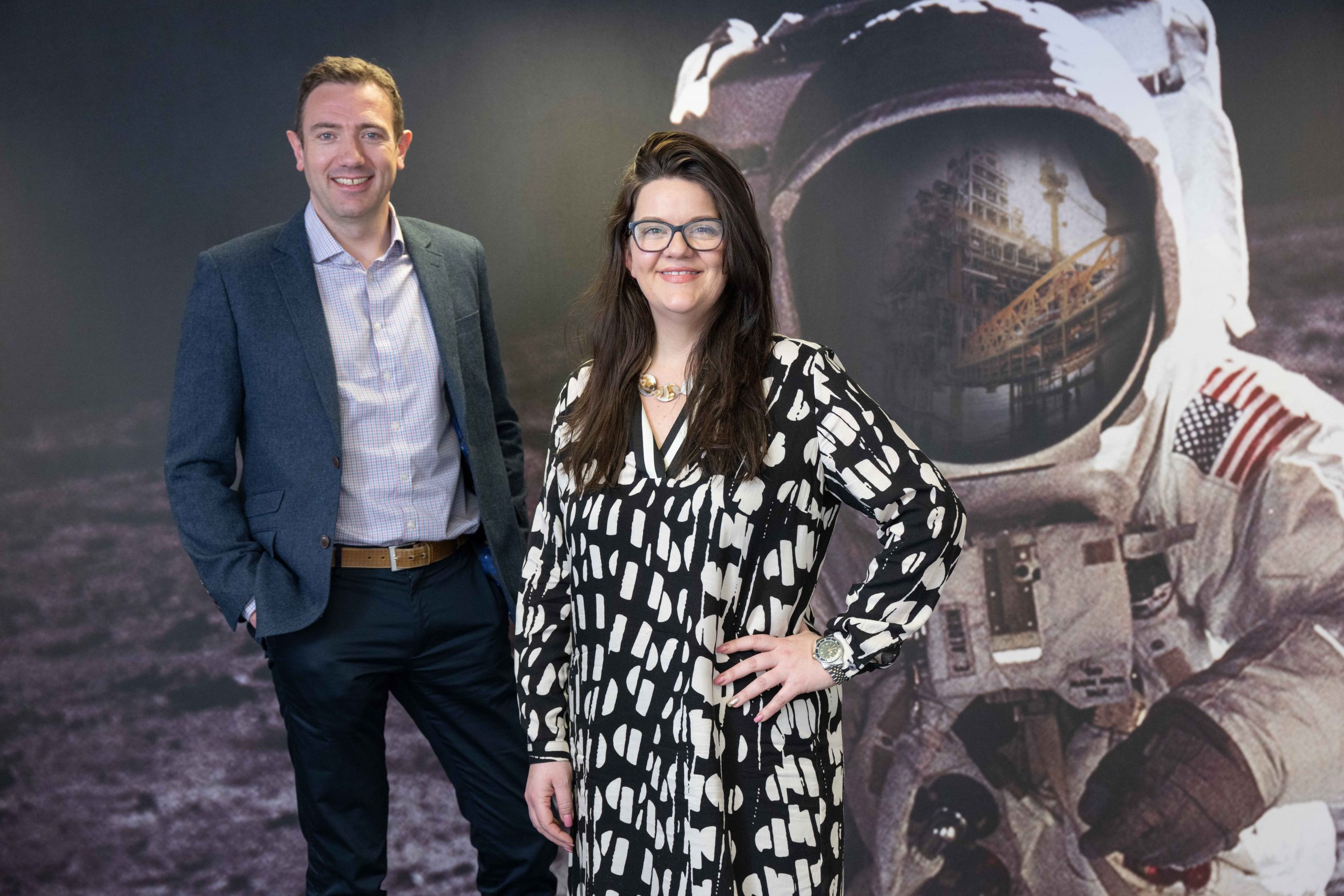 We have appointed a new Business Development Director in our Oil and Gas business in Aberdeen.
Kirstie Langan who has been with the business since 2018 has taken on the role of Business Development Director, whilst retaining her position as Business Unit Director leading the highly successful external resourcing arm of Apollo – a business unit that has seen 500% growth in the past 2 years, growing to an annual turnover of over £4million.
Kirstie has spent the vast majority of her career in the Energy business working for leading consultancies and major subsea contractors both on and offshore. She has played an integral role in Apollo's growth and was a natural choice to take the lead and drive Apollo's ambitious growth plans with a particular focus on Oil and Gas business in the North.
Ryan Menzies, Apollo's Managing Director said "Kirstie continues to make a significant positive impact on our business. Kirstie originally joined the business to support our business development activities. As our business has evolved, Kirstie has then led the establishment of our resourcing business, with fantastic success in that area where it is now a significant operating unit within Apollo. As that business evolves its own structure, and as it deals with common clients and people, it was a natural move to appoint Kirstie to the additional role of Business Development Director. It is great to have Kirstie on our leadership team at this exciting time in our journey."
Speaking about the recent promotion within the business Kirstie commented:
"Being given the opportunity to lead Apollo's Business Development function in Aberdeen is an absolute privilege and something I'm incredibly proud to have achieved. Working closely with oil and gas operators to ensure Apollo deliver the best engineering experience possible and challenging our business to ensure continuous improvement is something I'm completely committed to and excited to deliver. Joining such a talented and driven leadership team and continuing my Apollo journey is a real honour and a brilliant opportunity for me personally and professionally. I couldn't be more positive about all that lies ahead."
To read more about our Oil and Gas business click here.