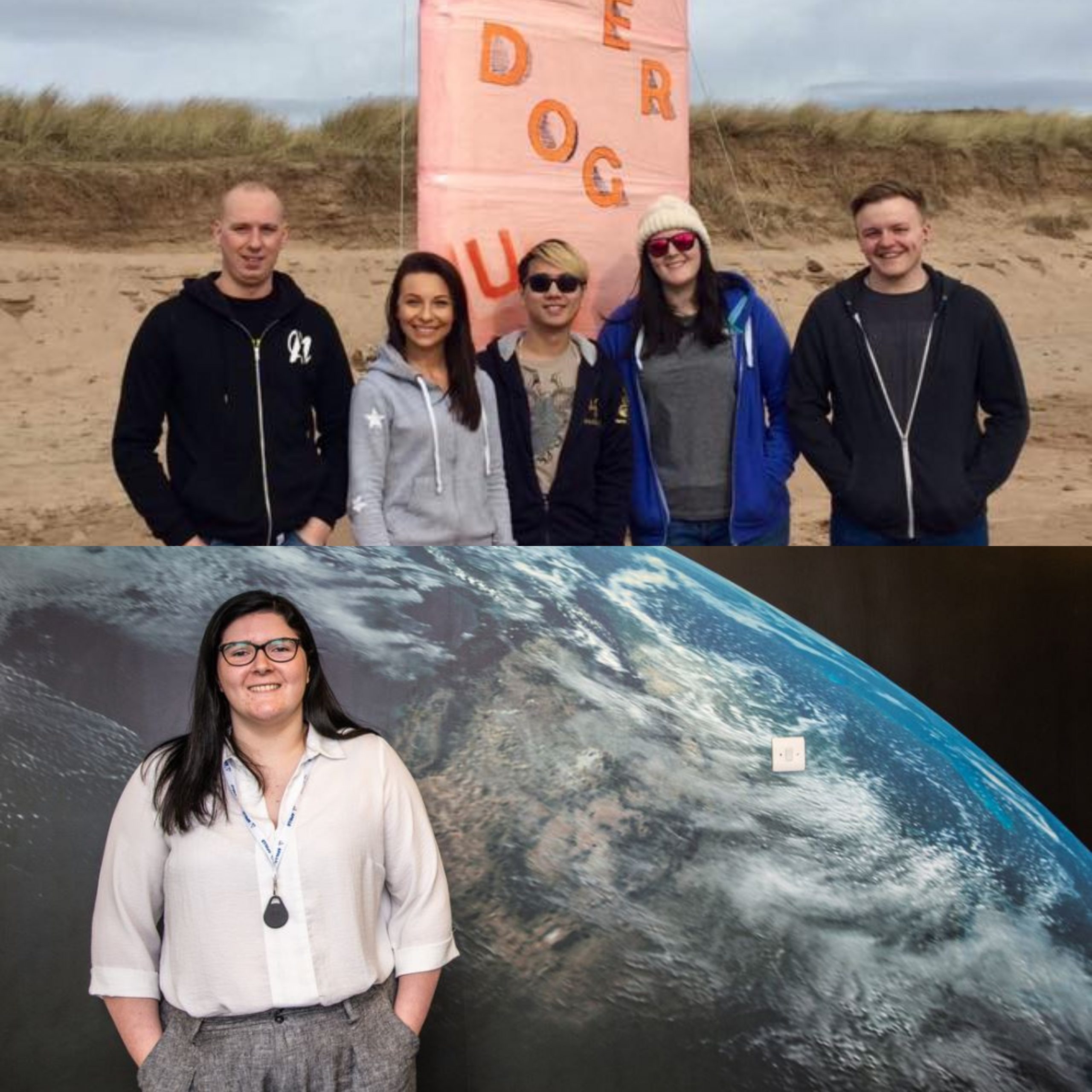 I was born in Aberdeen and brought up in Fraserburgh, so the oil industry was always a part of my upbringing – especially in the coastal towns such as mine where a lot of people left the fishing industry to work in the more lucrative and exciting Oil and Gas sector. However, growing up, I never felt the industry was an option for me. I studied hard at school and decided that I was going to become a music teacher. At the end of my 6th year in secondary school, I realised I might not enjoy a career in music and that is was more of a hobby. I panicked and decided to go to the local college for a year until I figure out what I wanted to do – I decided to pick engineering as it was a highly-regarded course at the college with people all over the North-East of Scotland coming to study. I enjoyed the course and decided to stick with it, through the 'DegreeLink' programme that RGU runs where I completed my 3rd and 4th year of university to finish with a BEng (Hons) degree. While studying I also got placed within the master's course, which resulted in me achieving a Master's degree after 5 years of studying in Further Education.
I started applying for graduate jobs and got a few interviews and assessments, I eventually got the phone call that I had been offered a job as an Engineer with Apollo, a smaller company based in Aberdeen. It had always been my first choice after reading about the company, the values and the job description – especially during my interview day when current staff and even the Managing Director, Ryan, came and had lunch with us. It was nice to see how much Apollo cared about the younger engineers coming into the company.
After my graduation, I started at Apollo in August 2019 and settled well into working life. I resonated with the company values and the people, this inspired me to take part in more external work commitments – I joined the social committee and the STEM ambassador group within the company. However, after 7 months of working with Apollo, in March 2020, the industry was dealt a double blow with the COVID-19 outbreak and the oil price crash. There was a lot of industry redundancies which worried me and reminded me of the previous oil crash in 2015, which I know devasted a lot of families and communities around me while I was studying to be in the industry.
Apollo handled the situation well; we are all working from home effectively and the management team were always available for questions or to discuss any worries. I was placed on the Government furlough scheme in April, where my bosses suggested that it would be a great time to work on myself, my skills and my experiences. So I started learning new software, reading more books and I even hosted an internal webinar on my experiences at college and university. I also took more time to aid with the social events within the company to help keep morale high and offer a chance for staff to relax and bond together.
I feel as though we are out of the worst of it, with Scotland expected to lift lockdown measures at the end of the month and the oil price currently sitting at around $32 a barrel. The industry recovered from the previous downturn and learnt some valuable lessons, I hope these lessons will be put in place when we come out on the other side of this lockdown.