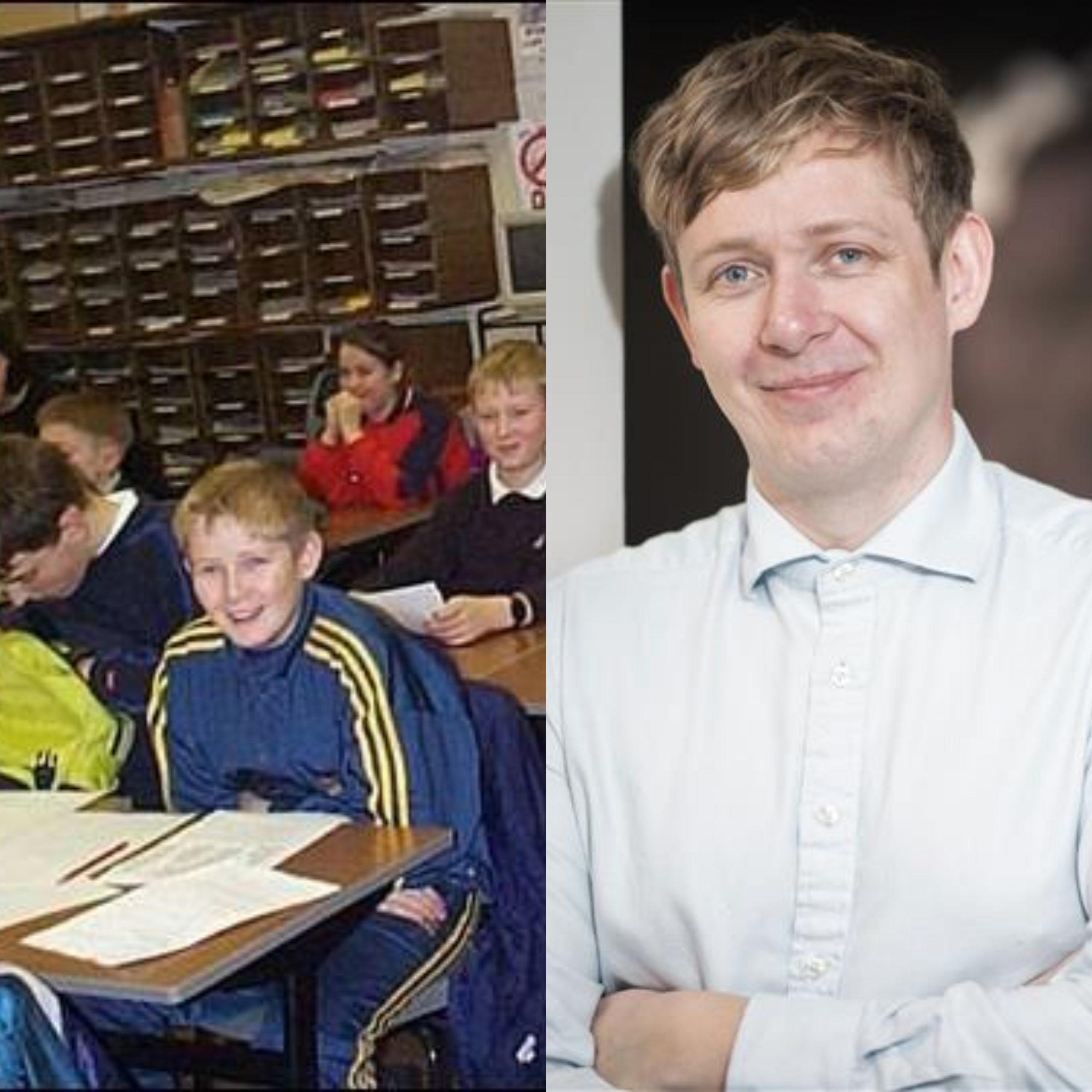 I really enjoyed school, however, I am not really sure if the school really enjoyed having me. Those that know me now will not be surprised to know that back then… I was a talker. I was never really "bad", just the mouth never stopped. When you're at school you're encouraged to be quiet. Get your head down and get on with the work. So, I never really expected to find a role later in life that was primarily centred around my favourite thing… talking to people.
When I left school and after a couple of college dropouts, I worked in pubs, played music and was convinced I was going to be the next Joe Strummer. When I was 23 I realised, that maybe wasn't going to be the case. I made the decision to go back into education, which so far, is one of the best decisions I have made.
Being older and responsible for myself, my attitude had changed. I was quiet(er) in class, my attendance was high, I went on to study at RGU and received my degree in Corporate Communications. After a few entry level jobs I landed myself my first marketing role for a marine consultancy and my first proper venture into the energy industry. I was making more money than ever before and it was a great place to work. My wife and I decided to buy our first house and move out of the city and after less than 2 months in our home… redundant. An early casualty of the 2014 downturn.
It was terrifying. My first real taste of the other side of oil and gas.
Fortunately, I managed to find some work relatively quickly, but never felt truly safe or secure.  A few years later, the industry was recovering, and I spotted a job at Apollo. 3 years on and it has been a fantastic experience. Thrown in the deep end but with a great support network. I have had to learn so much and develop just as quickly. I've had the pleasure of helping to lead the market facing direction of the company and manage some our biggest accounts as well as travel, solve problems for some of the world's biggest companies as well as some of the most innovating start-up concepts in the industry.  The stable oil price, trust in my work and initiatives like RoadMap 2035 from OGUK filled me with confidence that the industry had changed and this was my industry for life.
Then 2020 came. The double whammy of COVID-19 and another oil crash. In a matter of weeks the news was full of redundancies, furloughing, danger and death. Projects being cancelled and all the memories of 2014 were coming flooding back. Uncertainty was everywhere and the rise of the Aberdoom conversations surfaced again.
Due to a strong first quarter and some big project wins, Apollo (for now) are in a reasonably strong position. Our commitment to the energy transition from day 1, has allowed us to mostly mitigate fluctuating oil prices by increasing our revenue in other industries. The exposure of working in renewables by supporting wind, wave and tidal projects has been a great learning experience with a completely different set of drivers. Its not been easy but having a strategy that has the flexibility to make changes quickly allows Apollo to move with the world.
Working from home has proven the technology works to deliver uninterrupted. In the past, the more successful at home or at work you are, the bigger house/car/office you get. It allows you to show your success. But following this pandemic, has the office served its purpose? Is there an opportunity to reinvest the huge rental fees on development for the staff? Have people's values changed on work/life balance? Having a young baby, working from home has given me an amazing opportunity to spend so much more time with my son. A great experience that has made me realise that taking a step back to evaluate what is truly important is a huge part of happiness and mental health.
A quick log onto LinkedIn and you can see that people have used this time to spend time with family, volunteer and learn new skills, which with all of the downsides of the last couple of months, there is still plenty to look forward to. In 9 weeks I finish 18 months of post graduate study (thankfully) but it made me think about a quote from Dutch Historian and Author, Rutger Bregman, who said that
"I believe in a future where the point of education is not to prepare you for another job, but for a life well lived."
As far as the future goes, I am confident that the industry, the region and the people in it will continue to innovate and succeed. A balanced energy mix is needed for the UK, Apollo and Aberdeen and all of us in industry are the ideal team to drive the energy transition.
So I want to hear less of the Aberdoom chat and more about living the Aberdream.