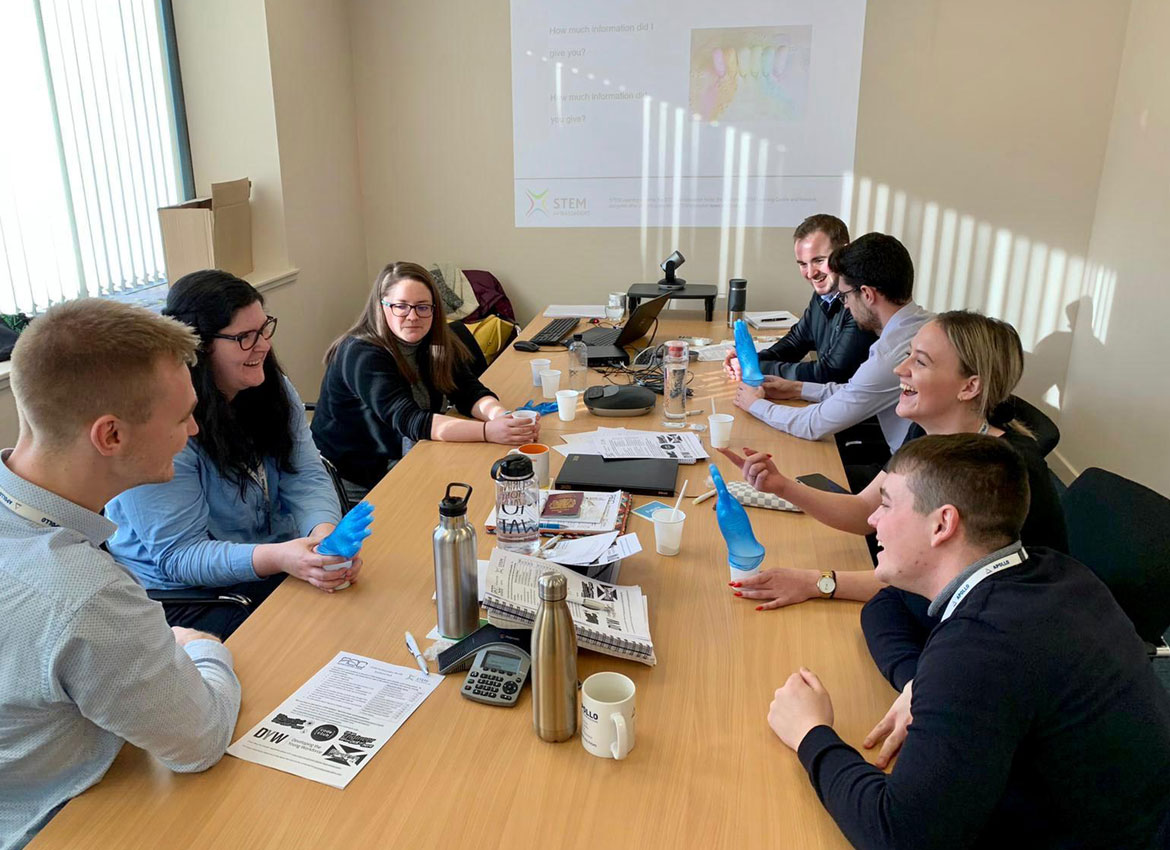 Today we had Debbie Mathers from STEM into the office. She is the STEM Ambassador co-ordinator for the North of Scotland and was in our offices today to train the next batch of STEM Ambassadors.
STEM Ambassadors are volunteers from a wide range of Science, Technology, Engineering and Mathematics (STEM) related jobs and disciplines. At Apollo many of our graduates today, opted to become STEM ambassadors, this will involve them helping at STEM events and encouraging the younger generation into STEM careers.
Apollo and STEM share many of the same values but most importantly future – both believing and investing in the importance of the next generation entering STEM careers.
Today we talked about how to engage and get children of all ages interested in STEM subjects and projects. We especially focused on those that might not have previously seen these careers as relatable and how to make it accessible to all.
Chloe, one of our graduate engineers said she was excited to be involved and "show younger generations the many routes into STEM careers rather than only the traditional routes and of course helping to promote females in STEM."
Dean, another of our engineers who is helping organise the NASA in Aberdeen event said it was important Apollo got involved, "to encourage the younger generation to be involved in the industry and have a constant flow of people entering the industry in order to get new and fresh ideas and opinions."
Personally he said it was good for building his confidence and was proud of Apollo attending these events.
We look forward to seeing you at the NASA in Aberdeen family day at the Aberdeen Science Centre on the 21st of March 2020!