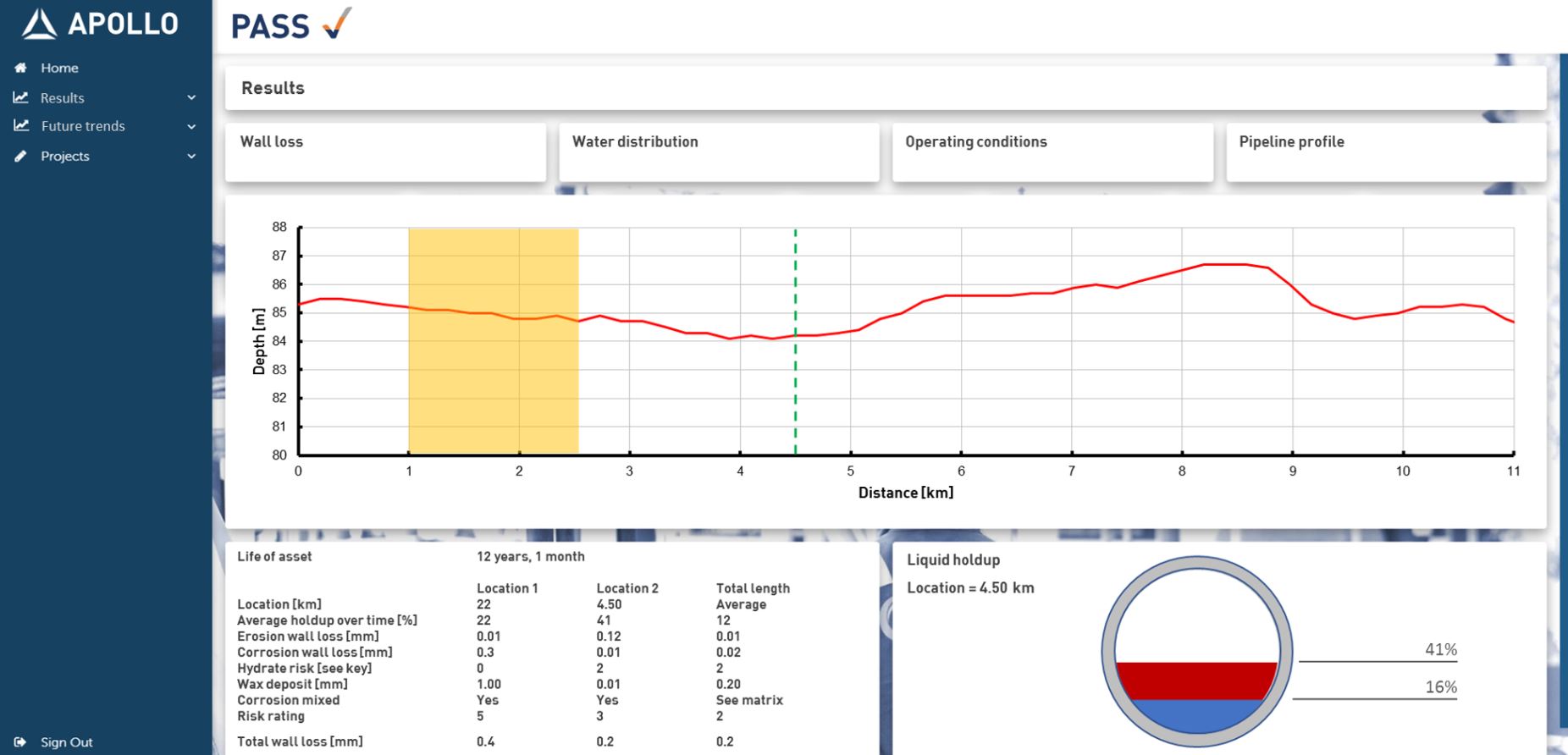 PASS, is a state of the art, intuitive software tool, that informs operators on the requirements for offshore pipeline inspection campaigns.
Apollo recognise that pipeline inspection campaigns are costly to operators and with the rising number of ageing assets in the North Sea there is potential for the operators to be better informed before initiating inspection campaigns to help manage costs.
The tool is designed to provide an online environment, for users with no flow assurance background, to access and interrogate key pipeline integrity metrics.
It will allow operators to access a user-friendly interface and view key pipeline internal wall data to provide intelligence on the integrity of pipeline assets to form part of informed inspection campaign decisions.
The fundamental advantage of PASS over other tools currently available on the market, is that behind the user-friendly interface PASS will be built on rigorous industry recognised flow assurance and corrosion calculations to obtain accurate wall loss predictions along pipelines. Whilst PASS will be used to inform decisions on ILI and UT inspections campaigns for piggable or already inspected pipelines, it will also be able to provide valuable insight into the integrity of unpiggble pipelines. Where no prior integrity knowledge exists and where targeted UT inspections may be required.
PASS is currently under development in relation with two North Sea operators and funding from the OGTC.  It is marrying engineering and digital applications against benchmarked data to aid operations to create a next generation informative flow assurance tool and pipeline integrity tool.
To speak to someone in our Digital Applications department today E-Mail: digitalapps@apollo-oe.com