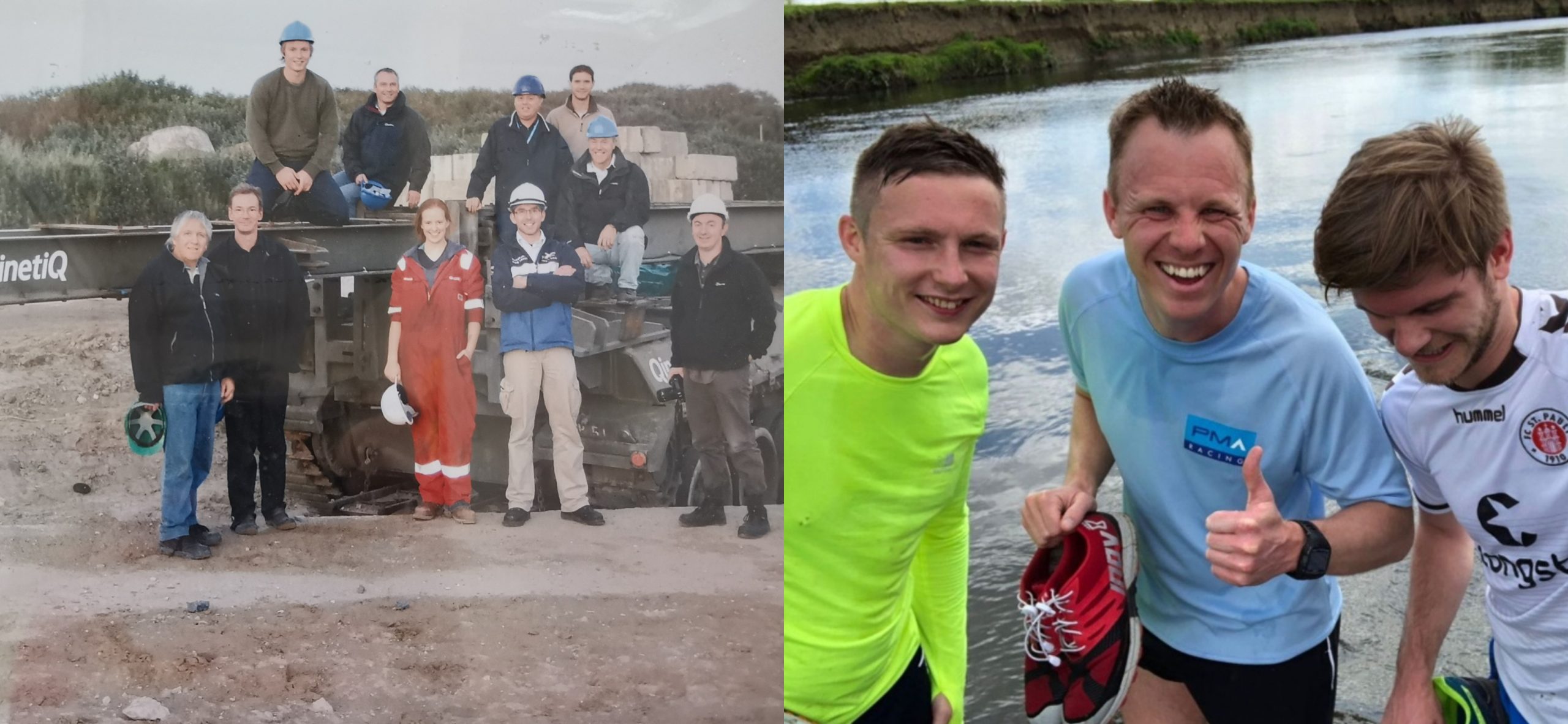 When I sat at the front of my Geography class at South Luton High School I made a promise to myself that I wanted to help solve some of the problems us humans are inflicting on the planet – a belief that there must be a better way for the next generation. So what better way to help solve the world's problems than to get into weapons research and follow that up with a career in subsea oil and gas – as a friend of mine at University pointed out I only need to work in tobacco and I would have a triple whammy! It's only now that I find myself working on projects related to renewable energy, carbon capture, responsible decommissioning of offshore assets, using machine learning to improve offshore oil and gas production and how to solve waste plastic I've noticed that I've managed to keep true to that promise and realised – you've got to be in amongst it to really understand it and make things change.
I still passionately believe that with an understanding of how things work, combined with thought and creativity, we can solve anything. Often the challenge is stripping back the barriers to bringing together the correct 'minds' in the best environment and keeping them focused on the problem at hand.
Our oil and gas industry is taking a battering right now. We've just gone ten rounds:
Oil price <$20/bbl
COVID-19
Climate change
Energy Transition
Electrification
Zero waste
Digital transition
Data economy
Artificial intelligence
Terrorism
We had all accepted the 'lower-for-longer' L shape recovery as the worst-case scenario. Little did we know that there was another situation waiting to play out.
Apollo thrives in change, just as we did following the 2014/15 downturn. I joined Apollo in 2016 – and it was a breath of fresh air. I had spent the previous 8 years learning the ropes from two excellent teachers but now with my supportive colleagues at Apollo, I'm pleased to actually be doing it and contributing to some truly exciting UK infrastructure projects with some talented engineers.
My experience includes:
Using our expertise in CFD, Structural FEA and vibration to troubleshoot and solve a wide range of engineering problems.
Deploying our core capabilities in subsea FEED, detailed design and fabrication scopes. Working directly with our colleagues at Global Energy Group to fabricate some small and intricate to the very large scale subsea equipment.
Bombora wave energy – wow! We designed the backbone to the subsea manifold. A structure that needs to survive in an extremely harsh offshore environment and generate energy from waves. We used the tools and expertise we've perfected in subsea oil and gas to make it happen. I can't wait to see this technology launched in 2021.
Aberdeen Harbour – we've been looking at how they can best support the decommissioning market with the soon to be opened new Aberdeen South Harbour.
The COVID-19 lockdown has been a time for quiet reflection and an opportunity to step back. I realise that what makes me tick hasn't changed. I'm still driven by doing things better, faster and smarter than before. This is why marginal field development in the UKCS is exciting – it's less about the siloed classical project based engineering – that's a given – its more about the next decade for our industry in general i.e. smart offshore technology, agile working practices, aggregated scopes, smart logistics, tech and data wrapped up with a production line mentality.
It's a great time to be excited as an engineer, the UK is looking to tech, innovation and infrastructure as the doorway to future success – not least to solve the COVID-19 crisis. I'm pleased to be in it and contributing – here's the test…..in the words of the late, great Sir Brian Clough
"I want no epitaphs of profound history and all that type of thing. I contributed – I would hope they would say that".