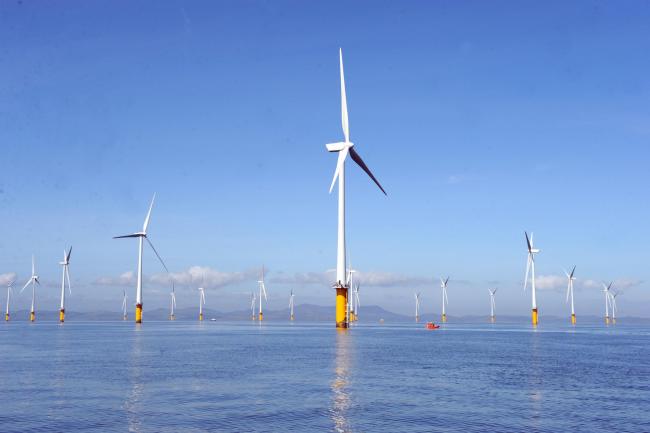 Today is a big day in the next step of continuing to move towards more sustainable energy production with the long-awaited launch of the first cycle of ScotWind Leasing.
Crown Estate Scotland manages Scotland's seabed and is committed to helping Scotland achieve its net-zero emissions target by 2045.  ScotWind leasing is seeking to grant property rights for seabed in Scottish waters for new commercial scale offshore wind projects, and it is widely anticipated that these developments will play a significant role in providing lean energy for the growing population.  It will also contribute significantly to the targets set out in The Climate Change (Emissions Reduction Target) (Scotland) Act 2019, and to the ongoing journey towards Energy Transition.
Apollo is an Aberdeen headquartered engineering business and member of the DeepWind consortium, with services spanning the entire industry.  It has deep roots within renewable energy and is proud to say that its engineering horsepower has significantly contributed to almost all notable offshore wind projects to date.  With a project track record quickly approaching 100 scopes across wind, wave and tidal energy Apollo is excited at the opportunity the new leasing rounds will bring.
Nigel Robinson, Director of Marine, Offshore & Renewables said "Great to see the launch of the ScotWind leasing round, with significant new acreage being made available around the coastline.  It is exciting to see how Scottish engineering excellence will be mobilised to help develop this world class offshore wind resource."
For several years, Apollo has been working across the European wind industry, championing new technology, helping developers understand the art of the possible and crucially helping to get demonstrators safely into the water paving the way for large scale commercialisation.  With a background in marine engineering, harnessing the immense power of the ocean is an environment where Apollo feels at home and adds real value.
Lucy Green, Business Manager commented that "This is a really exciting time for industry as we move towards more sustainable energy sources.  Not only will this lease provide the thrust for new developments, it will also encourage innovation and drive prosperity across the region with a ripple effect that will be felt right across the supply chain".
Full details of the ScotWind opportunity can be found here and the launch summary document below.